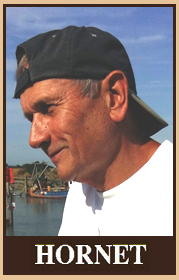 Hornet is the brand name of models © Roger Saunders, trading as Roger Saunders & Associates
Site updated March 2018
---
Hornet model soldiers
Hornet products are unpainted and unassembled scale models intended for hobbyists.
These kits are not suitable for small children, and are not recommended for anyone under 14 years old.
They contain small parts, and may cause harm if ingested.
---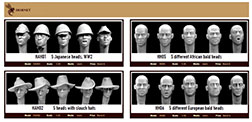 Many thanks to Steven Mahalko for providing this downloadable version of the catalogue. It provides a quick reference for the complete Hornet range, and I hope that customers will find it useful.
---
About this site
This is now an on-line catalogue, and I no longer make direct sales.
I also occasionally post news on Facebook as 'Roger Saunders'.
The address for email is hornetandwolf@hotmail.com - but please explore this website before emailing any questions. Most of the queries I get are already answered somewhere on the website!
Please note that search engines and the preferences stored on your computer may direct you to the old and outdated site at Greenwich Gateway (the homepage picture on that version shows me in a suit at the top and is dated 2012).
For reasons too complicated to explain we cannot close down this 'zombie' site.
Please be certain to key in: www.hornetandwolf.com to find the authentic site.
---
Website icons

Click the 'i' icon for a guide on how to use the site, or use the links below for more details

Click the 'hornet' icon for information and a link to the Heads & Hands range - click any small picture to see all items in that set

Click the 'star' icon to view a showcase gallery of painted models using Hornet products.

Click the 'list' icon to see a full list of available Hornet products, the priceband, and a description of each


Click the 'soldier' icon to view the release dates of the latest models
---
Buyer Beware: Piracy and copyright
All rights reserved. Hornet models are copyright © Roger Saunders 1987-2017.
Copying by any other source is an infringement of internationally recognised copyright laws and is not permitted.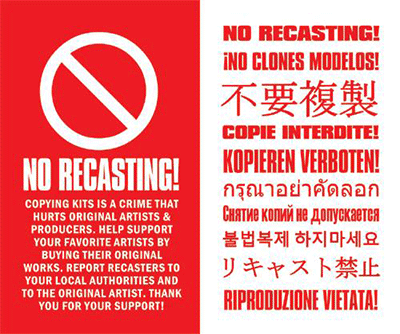 Beware of scams used by 'Pirate' copyists. They will often use pictures of the genuine product, often downloading them from their victim's own website, but will actually sell inferior recasts. For more information, click on the 'Piracy' link.
---
Roger Saunders
March 2018